Adelaide Hills Accommodation Search
For Cheap, Luxury or Discount Hotels around Adelaide Hills
Adelaide Hills, located in South Australia, is a region renowned for its natural beauty and peaceful atmosphere. Tourists from all around the world flock to this destination for its picturesque landscapes, hiking trails, and exciting wineries. Accommodation in Adelaide Hills caters to everyone, ranging from budget-friendly hotels to luxurious resorts. Here are the best accommodation options in and around Adelaide Hills.
1. Hahndorf Resort
Hahndorf Resort is an excellent choice for a family-friendly stay. This resort features a wide range of activities like a mini-golf course, swimming pool, and a playground for children. Hahndorf Resort also has high-quality amenities like a restaurant, tennis court, a spa, and an indoor pool.
2. Mount Lofty House
If you are looking for luxurious accommodation in Adelaide Hills, Mount Lofty House is a perfect choice. This 5-star hotel gives guests a feeling of old-world charm with modern amenities. The hotel rooms are tastefully decorated, and each room offers beautiful views of the nearby landscapes. Mount Lofty House is conveniently located near Adelaide Zoo, which is an added bonus for visitors.
3. The Haus Studio Apartments
The Haus Studio Apartments is an excellent option for savvy travelers who want an affordable but comfortable stay near Adelaide Hills. All guest rooms are self-contained, and the decor is contemporary and comfortable. Additionally, The Haus Studio Apartments is within walking distance of various restaurants, shops, and cafes.
4. The Lane Vineyard Guesthouse
For those looking for accommodation near some of the best wineries in Adelaide Hills, The Lane Vineyard Guesthouse is an excellent option. This guesthouse is nestled in a vineyard and features an on-site restaurant that serves up delicious meals alongside a wide range of wine options. Additionally, The Lane Vineyard Guesthouse offers a peaceful and charming setting, perfect for a romantic getaway.
5. Longview Vineyard Accommodation
Longview Vineyard Accommodation is another fantastic option for visitors to Adelaide Hills who wish to stay close to a winery. This humble accommodation features beautifully landscaped gardens alongside stunning panoramic views of the Adelaide Hills. Guests can indulge in Longview Vineyard's delicious wines and enjoy a relaxed and idyllic stay.
Adelaide Hills offers a range of unique and welcoming accommodation options for tourists. Whether you're looking for an affordable, family-friendly stay or a luxurious pamper session, Adelaide Hills's accommodation offerings feature a little something for everyone.
This is the worlds leading discount accommodation cross search engine

save up to 80%


This is the same set of services most travel agents use, Free to bookmark and share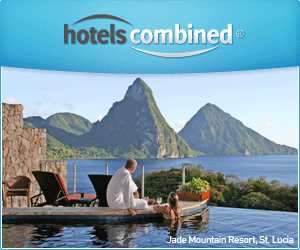 This is the site for Adelaide Hills South Australia . Are you searching in the right Australian Region?
MOVE PORTAL